Virtual and augmented reality : Application in healthcare
Embracing virtual reality (VR) and augmented reality (AR) in the healthcare industry has vast benefits such as pain relief, therapies, and robotic and virtual surgeries. These interactive tools …
Virtual and augmented reality : Application in healthcare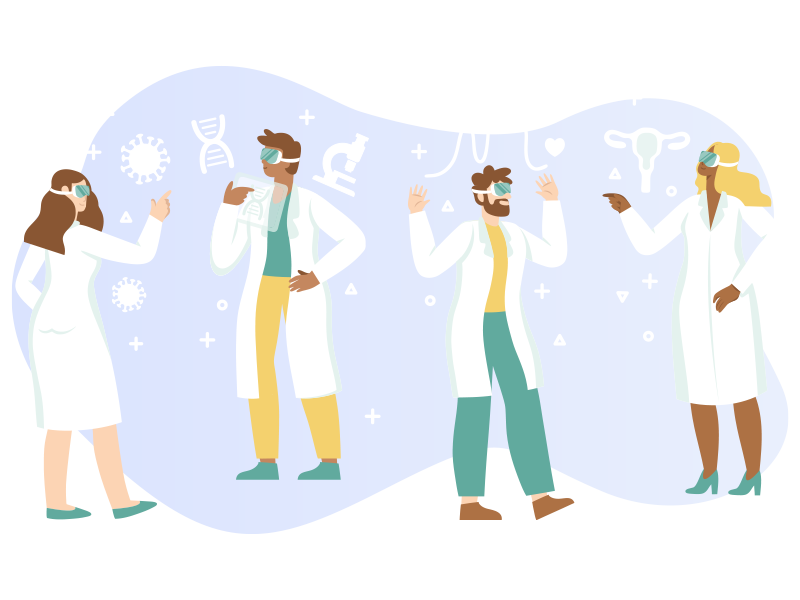 Virtual Reality (VR) and Augmented Reality (AR) are immersive technologies that significantly increases customer engagement and help with the memory retention and recall while providing an amazing experience.
These two technologies are becoming increasingly available and accessible. VR is a sensory experience that engages all senses: sight, hearing, touch, smell, and taste. It is an immersive and interactive experience reached by viewing a simulated 3D environment. VR allows the user to escape to an alternate reality by creating realistic images and sounds or creating an imaginary setting.
By contrast, AR allows users to add digital elements into their real-world environment that are augmented by computer-generated sensory input. Thanks to AR technology, the user is able to interact and digitally manipulate these entities. How important are VR and AR in medicine and healthcare?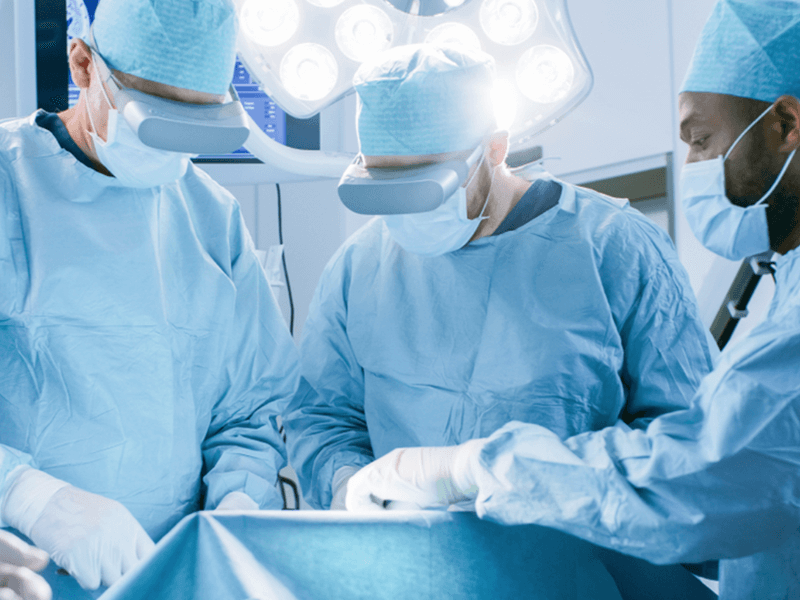 Role of virtual and augmented reality in the healthcare industry
With the expanding use of connected devices, coupled with computer vision and artificial intelligence, more and more healthcare companies are implementing VR and AR technologies in their systems to strengthen their digital solutions. It's a new way to establish connections with their patients, provide remote and personalized care, improve medical training, or prepare for surgery activities.
There are multiple applications for VR and AR in the healthcare sector. It can be useful for patient education as well healthcare workers. Here are some examples of how VR and AR are used in healthcare and medicine:
Medical training
Thanks to VR, medical students, doctors, or surgeons can obtain more vital knowledge by learning about new therapies and drugs, treating their patients better or performing complicated surgeries without the risk of making mistakes. For example, VR and AR technologies can provide digital models to visualize a specific organ and walk through the details of the surgery before performing the operation. Additionally, simulations can be used for illustrative or educational purposes or explain better to the patient their condition, the process of their operation and the outcomes.
Behavioral and psychological treatment
Behavioral and psychological health problems are now being addressed through VR and AR technologies. For example, patients who suffer from trauma, can use VR for meditation or relaxation in a safe, engaging, and motivational environments to overcome their crisis and help them understand better their condition. It is also applicable for the treatment of anxiety, phobia, and depression or other neurological problems such as Parkinson disease and autism.
Robotics and surgery
Steady hands are required during a surgery. Thanks to advances in computer technology, robotic devices are adopted to provide the perfect surgery with high precision, controlled or assisted by a human surgeon. As a result, there are fewer risks of complications during the surgery, and it can offer the patient a short recovery as well.