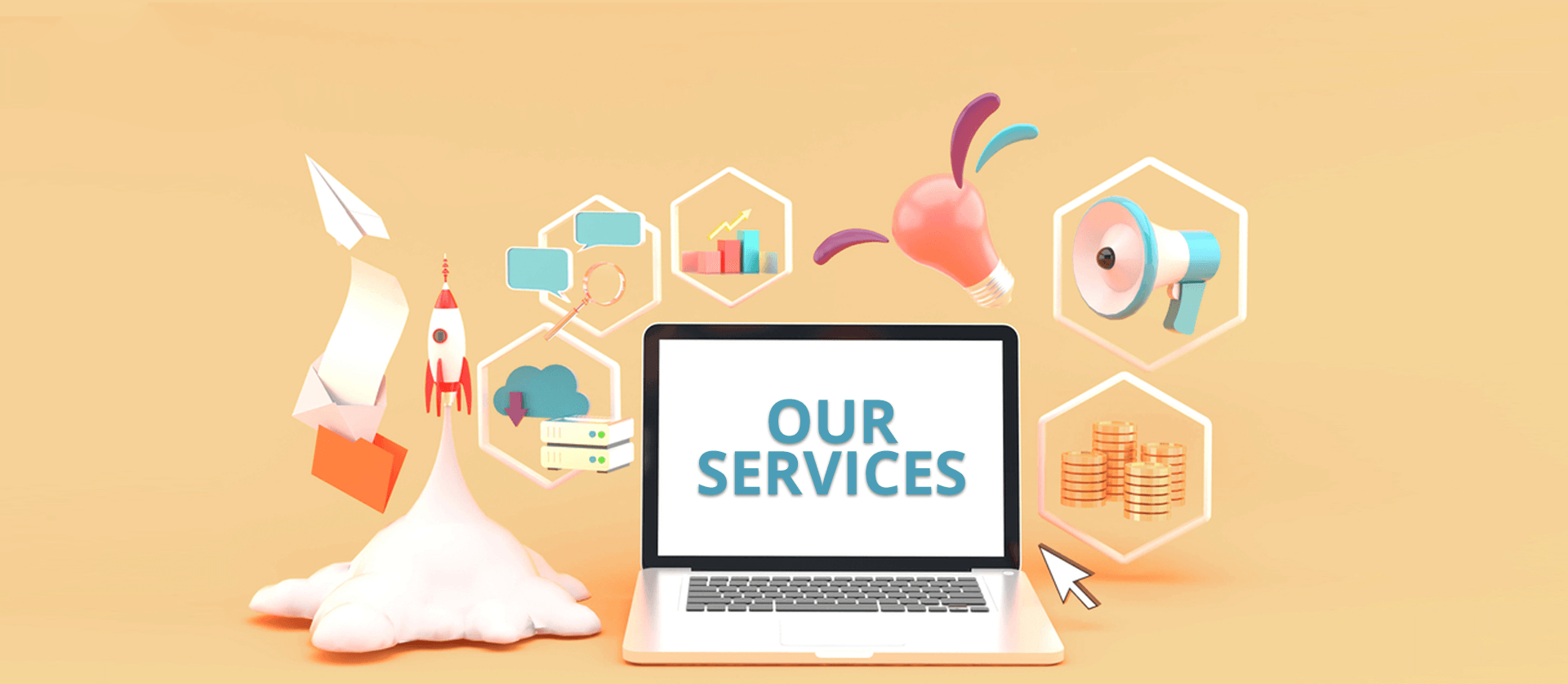 Web and Mobile
Applications
How to decide whether you choose a web or a mobile application? Are you comfortable with GDPR requirements? What are the levels of security controls that should be implemented?
Beyond designing and developing web and mobile applications, we are here to steer you in the right direction.
We develop serious games, sales applications connected to CRM, digital corner applications for pharmacies, applications to support patients with chronic diseases, and more!
OUR PROJECTS
We ensure our solutions are built to meet the needs of our clients
Health Emergency
Management
United Nations
To help the United Nations identify refugees in health emergencies through an application of facial recognition technology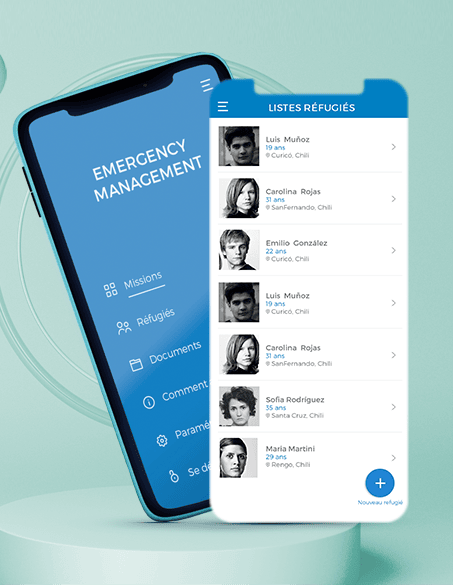 App to Support
Alzheimer's patients
Samsung
To help Alzheimer's patients live better with their disease and improve their quality of life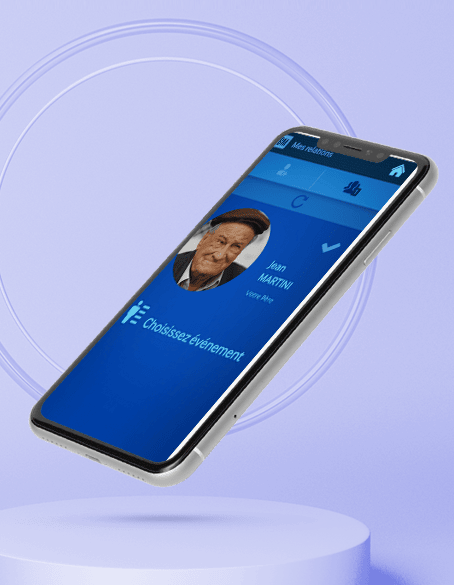 A Game To Improve
Dental Hygiene
Pierre Fabre
An educational game to teach kids about oral health and how to take care of their teeth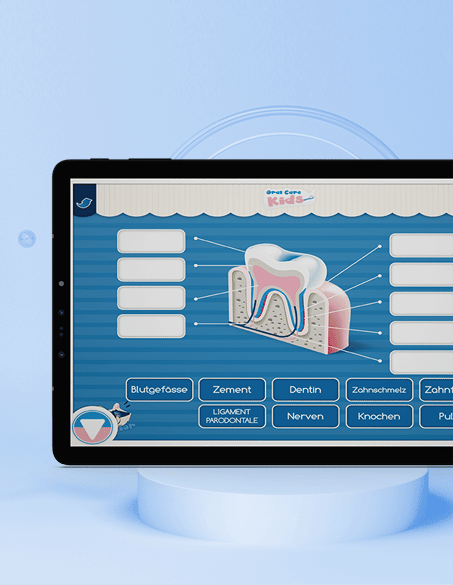 My Answers
Merck
To help medical representatives provide concise responses to HCPs' questions in a shorter time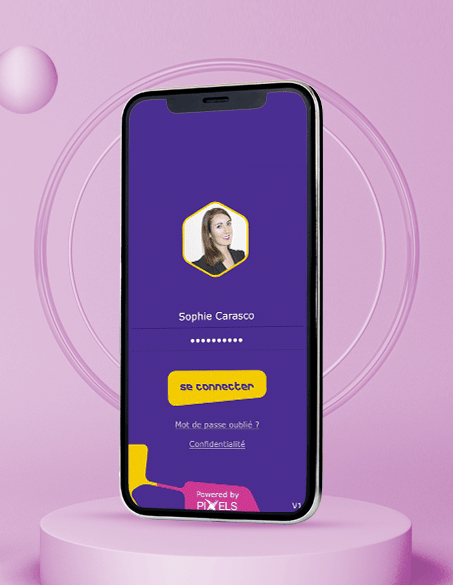 App for Oral Care
Pierre Fabre
Educate and motivate patients about dental hygiene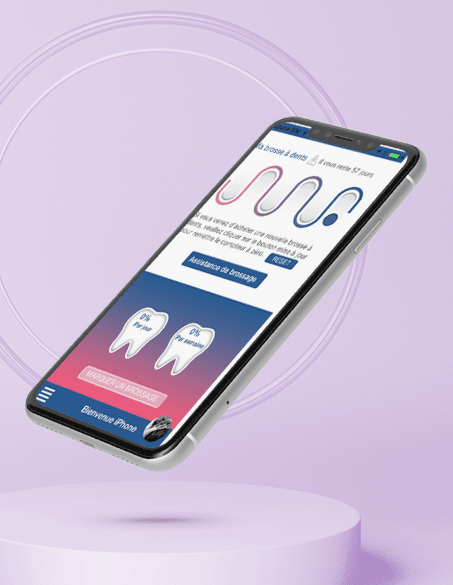 Flukemon Game
A game to teach and explain to children the prevention measures against coronavirus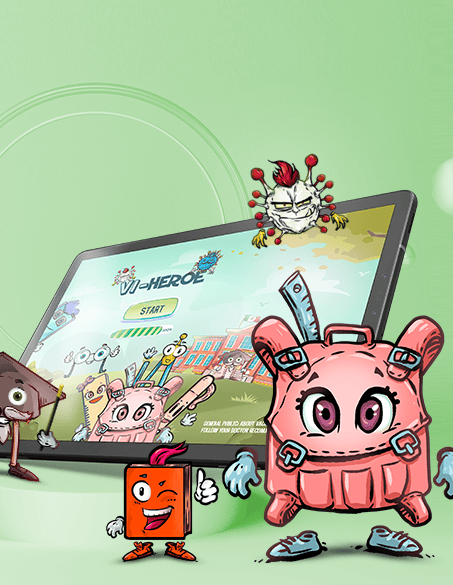 Dosage Calculator
And Interactive SmPC
Novo Nordisk
A tool that helps HCPs calculate and prescribe the appropriate dose of any medication for their patients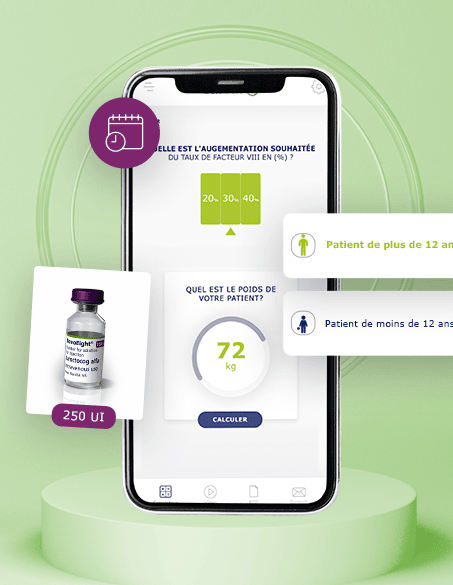 Data Management
Plateform
Sanofi
To help healthcare professionals collect data on different pathologies and share their knowledge and research findings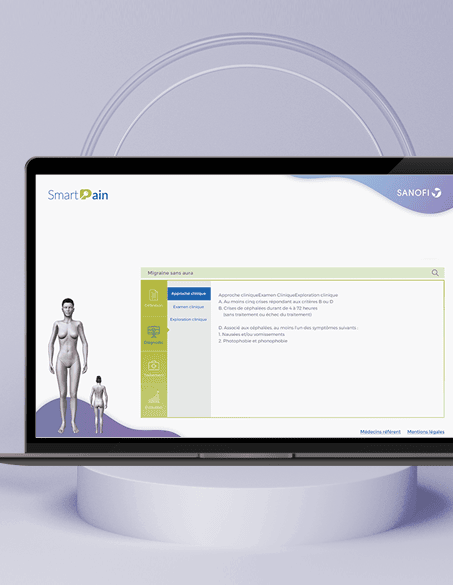 Plan my Campaign
Sanofi
A digital workshop that connects multiple teams at the same time to communicate and collaborate together, in order to create an effective customer journey
Cardiovascular
Risk Calculator
Sanofi
To help HCPs discuss prevention and treatment goals with their patients through an interactive virtual character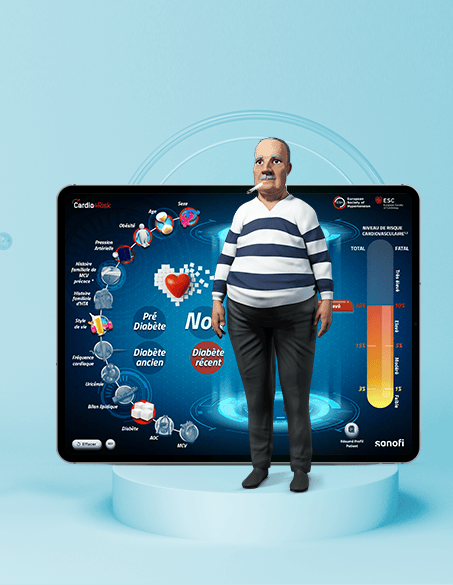 App for Diabetes
Management
Swiss Public Authorities
To help patients with diabetes manage better their condition and facilitate information exchange between patients and HCPs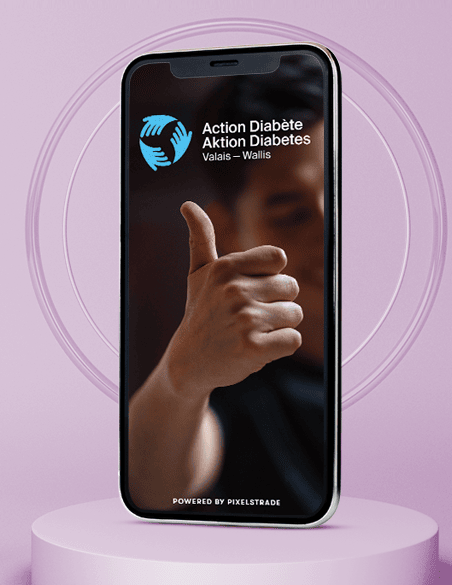 Connect Game
Sanofi
A full web application with an ergonomic design that includes a presentation and an interactive quiz game for the audience