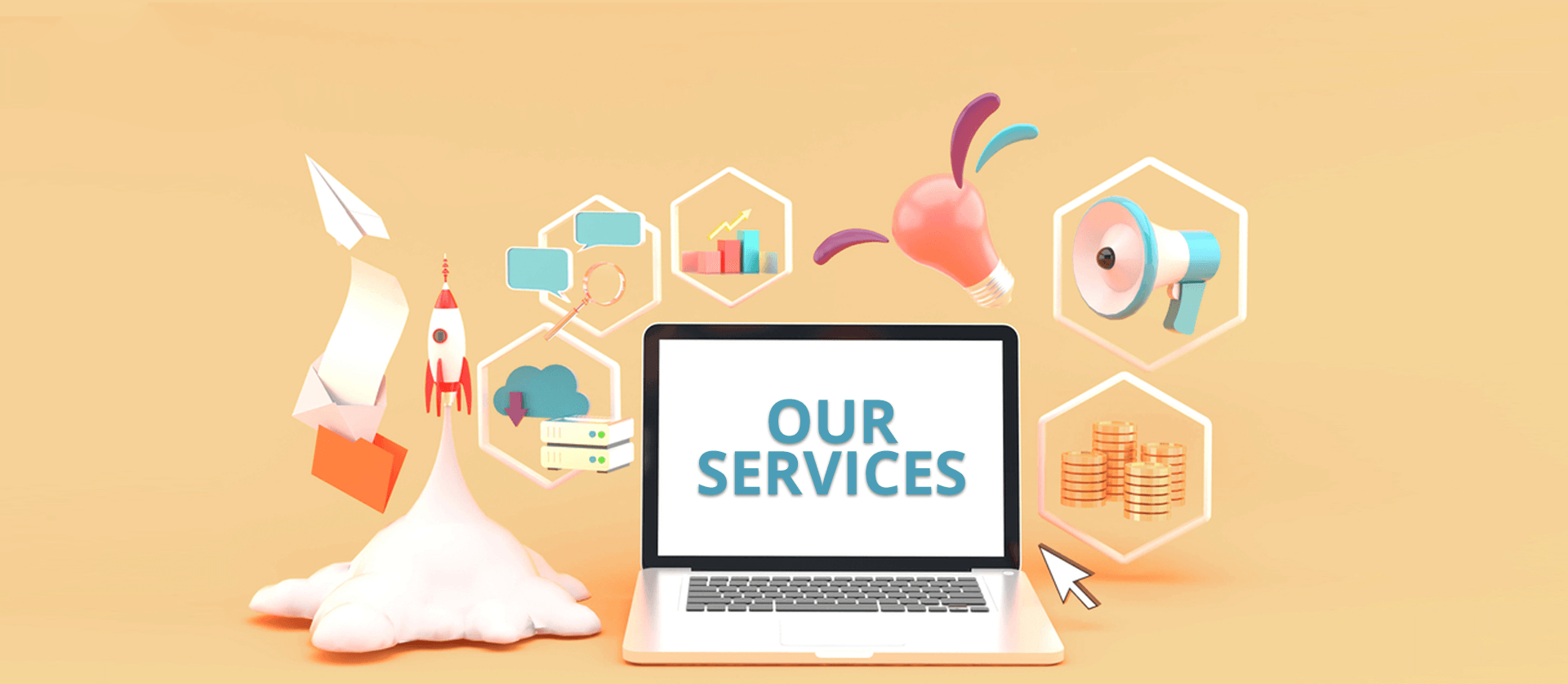 01
Are you interested in improving your digital storytelling with high-quality designs and images? Exchanging with proactive professionals who have deep knowledge of the healthcare industry?
Are you considering adapting your brand image? We will provide you with everything you need!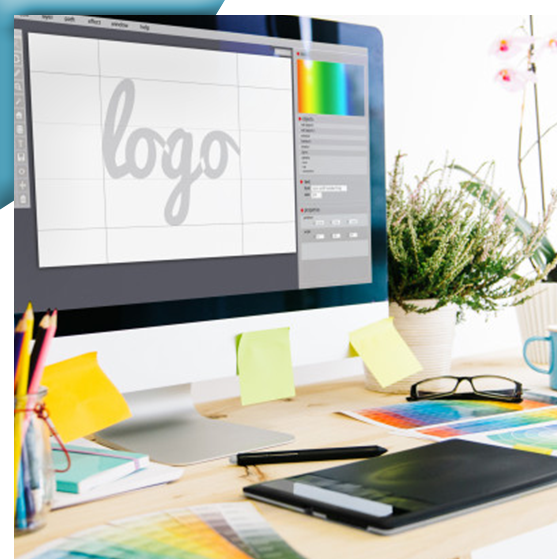 02
Do you have the time, the expertise and the design skills to plan and launch campaigns in order to engage your audience?
We can support you throughout the entire process of creating and executing Multi-Channel Engagement (MCE) campaigns by coordinating email campaigns, SMS campaigns, website actions, social networking, webinars, prints and more. The more challenging, the better!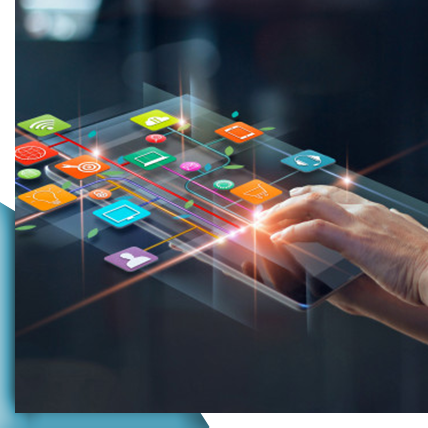 03
Virtual and Augmented Reality
Are you looking to impress your audience? Improve the way to communicate complex messages? Willing to speed up the learning process? Using virtual and augmented reality, we can help you achieve these goals.
We can provide you the appropriate devices, designs, and applications and offer you a training course on how to use these technologies.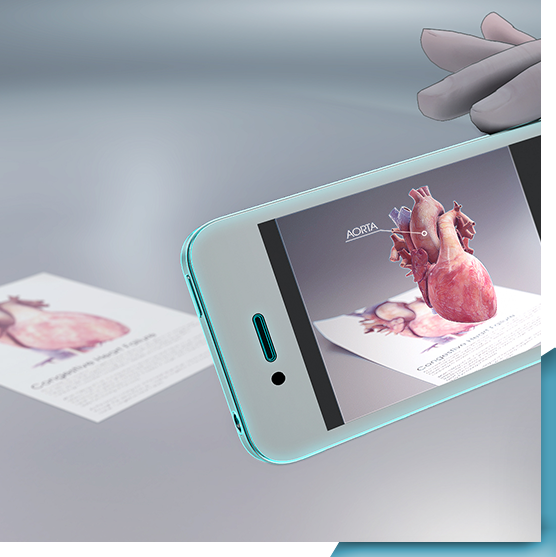 04
Are you familiar with the guidelines to a successful email campaign? Did you know that using designs and animations is the key to success, along with testing on more than 8 different platforms, to benefit from a stunning and captivating email campaigns?
A great campaign may seem easy, only when perfectly executed. We master animations, designs, tips for a successful e-mail marketing. We also analyze KPIs and guarantee quality results.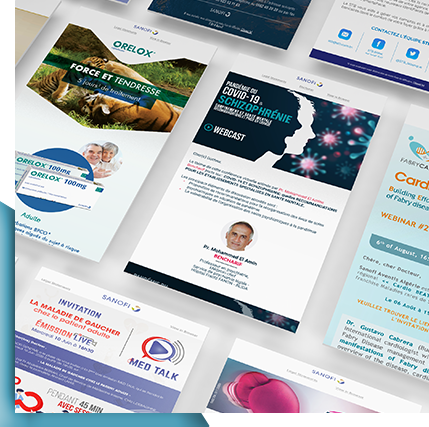 05
Do you have an idea about the SMS read rates? Have you ever calculated the ROIs of SMS campaigns? Can you determine the penetration rate of WhatsApp in your country or region?
We send daily SMS messages as a reminder or to grab the audience's attention. With over 95% of read messages, you can make sure that the SMS messages reach your audience. We also offer WhatsApp campaigns.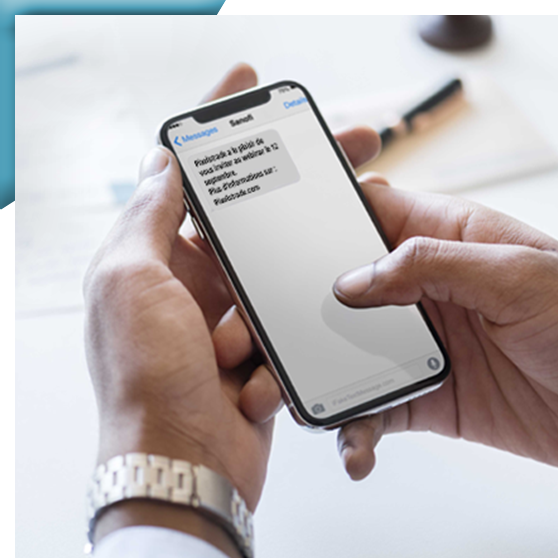 06
Face to face presentations (CLM)
Would you like to collect real-time audience feedback on a presentation? Do your representatives ask for more interactive presentations?
CLM presentations are HTML5 formats that enable you to gather instant feedbacks, collect information using embedded forms, and engage your audience with more interactive and animated presentations. This will allow an effective audience profiling in a complete transparency.
We are certified by IQVIA (for MI, OCE, Kadrige) and Veeva and partners with Salesforce and Adobe.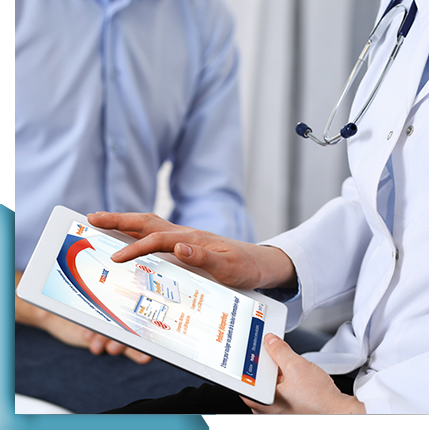 07
Remote presentations (CLM)
Have you ever thought of more engaging ways to interact with your audience during a presentation? Allowing them to add comments and answer questions directly on your presentation? Enjoying an animated presentation?
We can help you digitize your presentations to support your remote meetings and communicate with your audience. These HTML5 presentations are widely used in the healthcare industry and even more since the COVID-19 pandemic.
We are certified for Kadrige (IQVIA) and Engage (Veeva).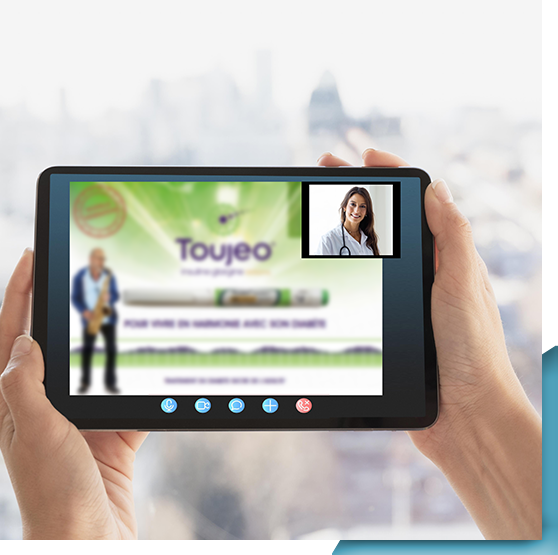 08
Designing, building and maintaining websites are the main activities of our company. We offer a full service of website creation (branding, design and content creation), suggest improvements, or adaption to the latest design trends.
Besides, we can also help you create your storytelling content. Our team of designers is dedicated to revive your content and make it easier to digest by your audience.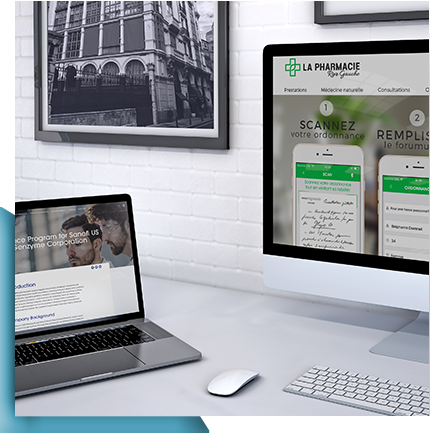 09
There are different types of videos, and we can offer you the best option depending on your needs and budget. We can also design the storyboards and create the message for each sequence.
Whether you need a video to introduce your company, explain your business process, share your added values or provide a training to your colleagues and audience, we have the solution to your needs using 2D, 3D or real-life videos.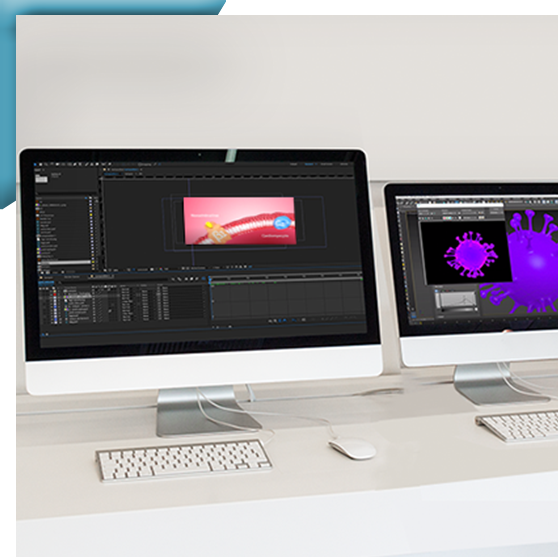 10
Web and Mobile applications
How to decide whether you choose a web or a mobile application? Are you comfortable with GDPR requirements? What are the necessary levels of security controls that should be implemented?
Beyond designing and developing web and mobile applications, we are your partner and we will guide you in the right direction. We develop serious games, sales applications connected to CRM, digital corner applications for pharmacies, applications to support patients with chronic diseases and more!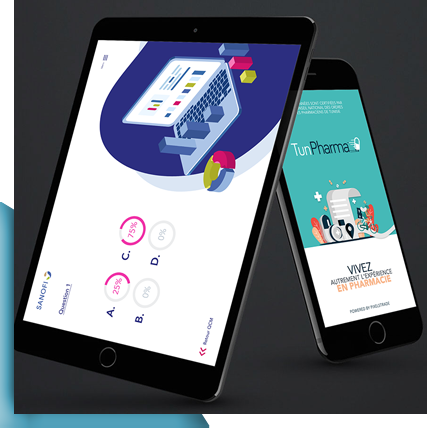 11
How to run a successful webinar and attract a larger audience? Apart from assisting you create your presentations (videos, screen sharing, webcam, Q&A, surveys, etc.), we ensure data collection and a targeted follow-up.
We are committed to provide you with a relevant and customized content. Let us give your content long-term viability!
Together, we will optimize your performance and enhance your experience. Exchanging and humanizing your digital relations will successfully engage your audience!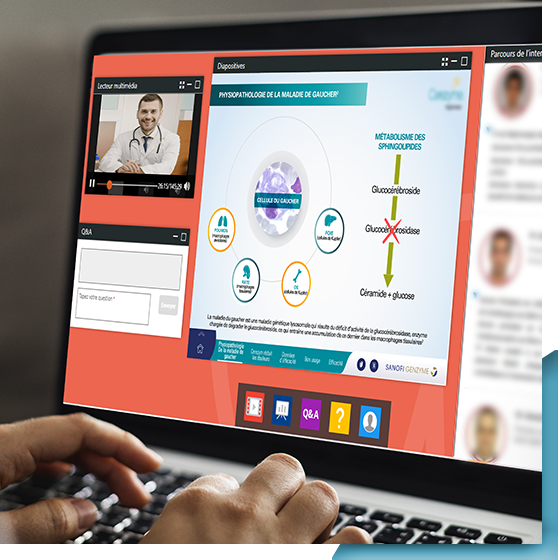 12
One of the greatest ways to connect with your audience is to create and publish compelling and relevant medical contents that appeals to your audience's interests.
Based on a brief and depending on your communication objectives, we offer our experience and expertise to help you produce high-quality medical communications (blog articles, presentations, abstracts, newsletters, e-detailing..) to convey impactful and coherent medical information to your targeted audience.
Reach out to us to discuss your medical content needs!