Virtual reality and augmented reality : Application in healthcare
Embracing virtual reality (VR) and augmented reality (AR) in the healthcare industry has vast benefits such as pain relief, therapies, and robotic and virtual surgeries. These interactive tools …
Virtual reality and augmented reality : Application in healthcare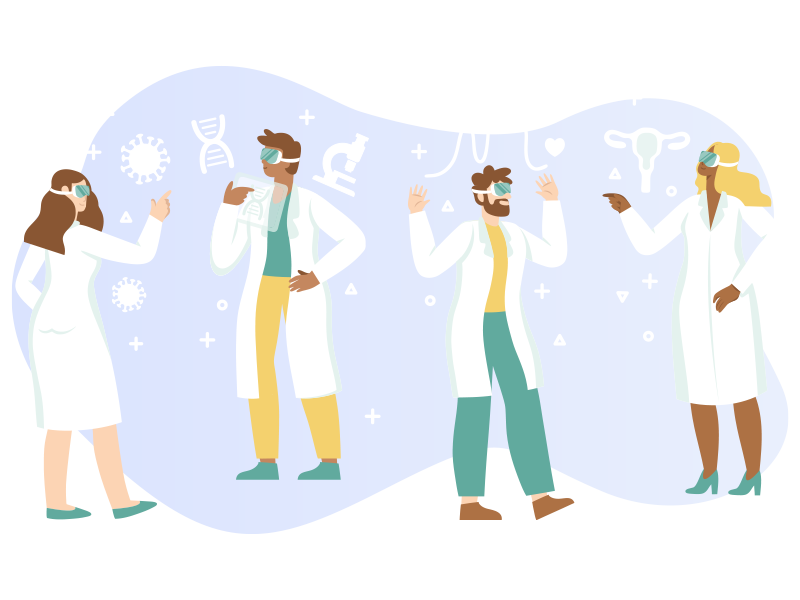 Embracing virtual reality (VR) and augmented reality (AR) in the healthcare industry has vast benefits such as pain relief, therapies, and robotic and virtual surgeries.
These interactive tools will take us into a world of digital technology, where virtual reality is a sensory experience that stimulates all the senses of sight, touch, hearing, and smell. It can separate the user from the real world to offer him a 3D virtual world experience. In contrast with virtual reality, augmented reality is the user interface to visualize and interact with virtual entities using digital information.
But why virtual reality and augmented reality are so important in the healthcare field?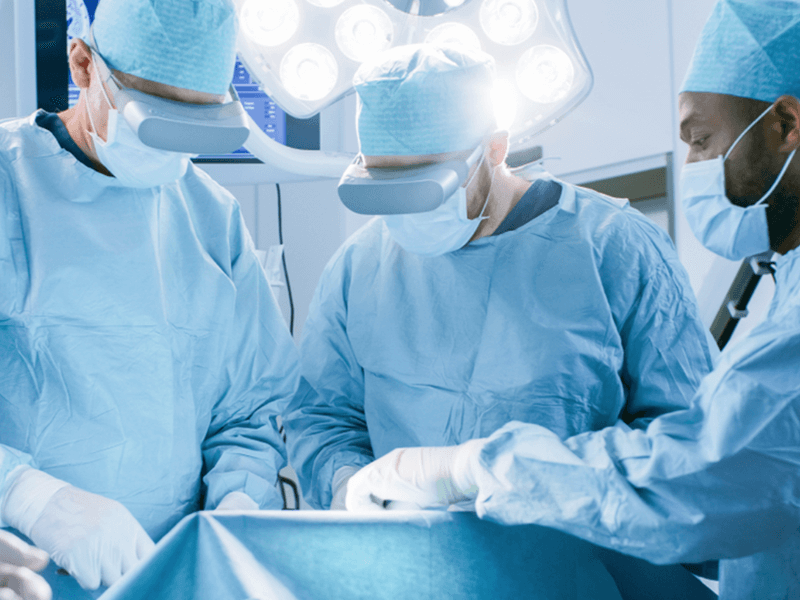 Virtual Reality and Augmented Reality in healthcare: a powerful combination
Have you ever thought that remote surgery is possible nowadays?
Today, many virtual reality applications and services have proven their value. They are increasingly established in healthcare training and education, patient treatment, and surgery planning. For example, they help surgeons to visualize the area on which they are to operate using several techniques. However, these technologies are not predominantly used within surgery and training, but they also democratize healthcare and education and stimulate development.
Innovative VR and AR experiences have made major contributions to the development of healthcare and medical fields. Thanks to these advanced vision technologies, many life science companies are considering its use as a tool to improve their learning outcomes and help them develop an industry 4.0 services based on the most advanced technologies currently available.
VR and AR have the ability to ameliorate traditional medical care, reduce the incident in medical practice, and ensure patients' safety. Besides, the application of these technologies enhance the effectiveness of medical education and perception of the risks, and improve the relationship between healthcare professionals and patients.
Pixels Health at the service of technology
Virtual reality and augmented reality are an innovative way to communicate and interact through sensory devices. Pixels Health will support your communication strategy and help you revolutionize your customer/patient experience.
Today, augmented reality is reshaping the sales process. Pixels Health will help different actors optimize and understand your pharmacy layouts and the placement of products. Pharmaceutical industries can then promote their medical devices and products through simulations, and it is already possible today to visit many 3D sites and fully exploit their production site.
And why not interactive packaging app? Pixels Health has created an innovative application that scans the medication packaging, then the app will serve you the predefined content about the product.
This technology is revolutionizing our world and our daily lives, whether in developing new applications, distance learning or promoting medical products. It is shaping and enriching patient's health and providing them an immersive experience.